Why Intern at L.A. Care?
L.A. Care offers internship programs for college juniors and seniors and those in graduate programs. Opportunities are available year-round across our organization in departments such as health services, sales and marketing, compliance and customer service. These opportunities include a hands-on learning experience in a variety of functions. All internship positions are paid and range from 12 to 15 weeks in duration, and are designed to coincide with Spring, Summer and Fall semesters.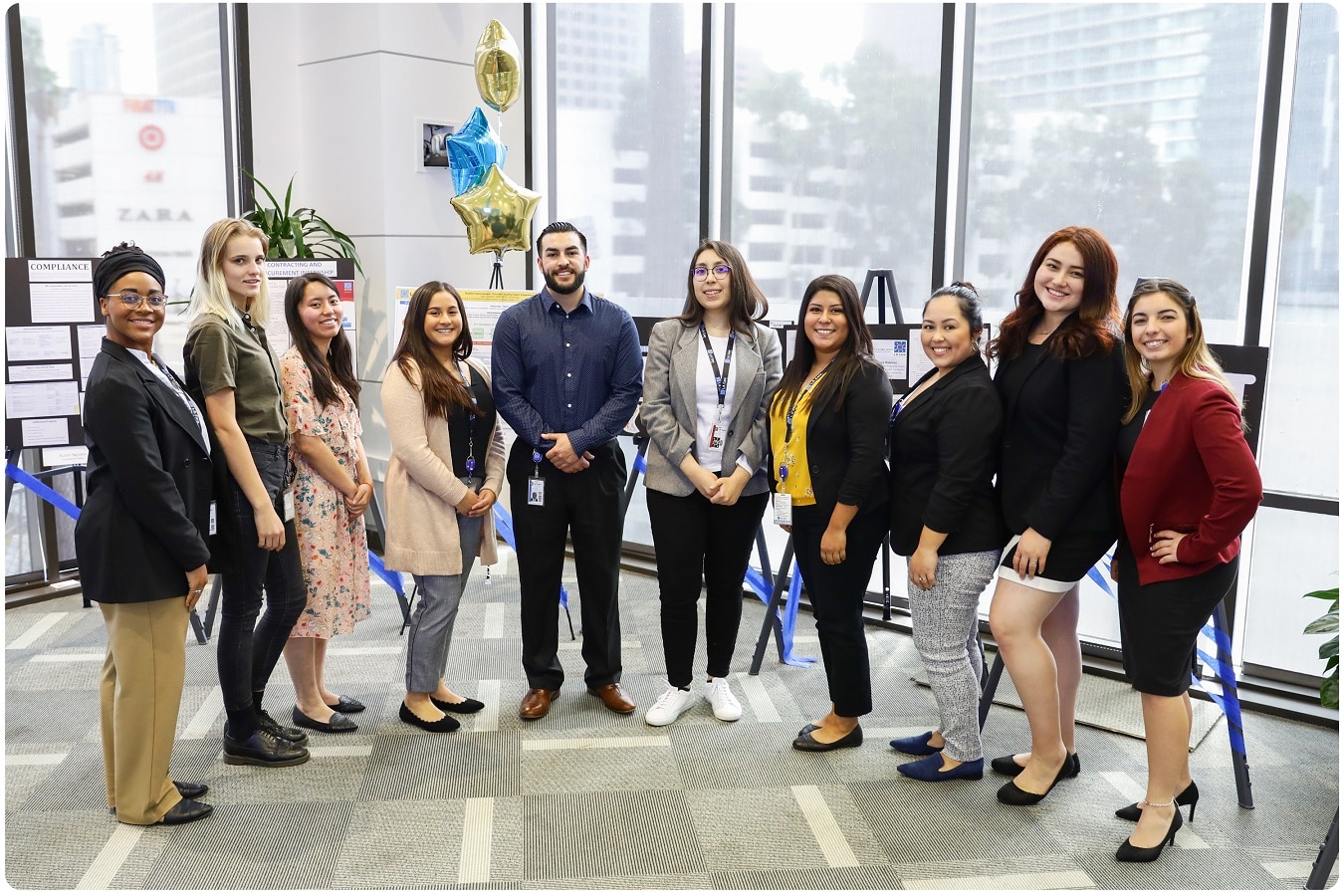 The L.A. Care Experience
Wondering if L.A. Care is a good fit for you? An internship with one of our teams will not only provide you with valuable experience in health care, but an opportunity to develop key skills and build your network. You'll learn – and have fun – contributing to the work of the nation's largest publicly operated health plan.
Elevating Health Care Together
L.A. Care is committed to the health and well-being of greater Los Angeles communities. As a part of our team, you will play a vital role in helping us achieve our mission.
Hear From Our Student Interns

"Learning about the unique and diverse health needs of the most vulnerable population in L.A. County, and working with passionate individuals in ensuring that quality health care is efficiently and effectively delivered to those in need."

Student Intern, Medicare Operations

Hear From Our Student Interns

"Having the opportunity to not only work with and learn from inspirational and passionate people, but also assisting in delivering quality health care to the under-served communities of L.A. County has been a truly rewarding and enriching experience."

Student Intern, Compliance







Hear From Our Student Interns

"The individuals at L.A. Care remain passionate and committed to delivering the highest quality of care to the population they serve. Working in such an environment is simply inspiring."

Student Intern, Regulatory Affairs









Hear From Our Student Interns

"Receiving a high-level education on how to serve the large and diverse population of L.A. County in an ever changing health care landscape. It's challenging and rewarding."

Student Intern, Community Outreach and Engagement